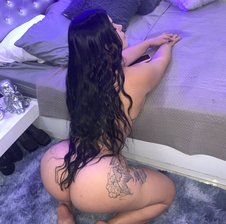 SarahColliins
Volg
Laat me weten waneer deze persoon online is
24, Leeuw, Colombia, Medellin
Laatste Login:
27-09-23 21:23:42
Verstuur beloning
LETS ENJOY MY NEW TOY, GRAVITY♥♥♥♥ Make my great ass vibrate♥ Lush in ass ♥ Are you looking for fun? talk to me ♥ New random time tip 55♥♥
Galerijen afgeschermd met een wachtwoord OLD PICS OF MY BEAUTY ASS
7

foto's
7 photos Purple pictures free for you♥
4

foto's
4 photos For all my fans♥
4

foto's
4 photos Neon girl♥
6

foto's
6 photos
Belangrijke details van
SarahColliins
| | |
| --- | --- |
| Geslacht | Vrouwen |
| Geïnteresseerd in | Man |
| Leeftijd | 24 |
| Lengte | 160cm – 170cm |
| Gewicht | 60 - 70 kg |
| Haar | Brunette |
| Ogen | Bruin |
| Etniciteit | Latijns Amerikaans |
| Talen | Spaans, Engels |
| Woonplaats | Medellin |
| Schaamhaar | Geschoren |
| Borsten | Groot |
| Kont | Groot |
Inteligent men
Men with personal motivation,
Men with good conversation topics
Men who Really want to make me feel special
Men who understand my lifestyle and support me.
Special and patient men, and offcourse i love when gifts rain.
Well im a smart and funny girl, you will see always an smile on me, because im a happy gilr! I love to exercise, actually i workout every day, i love nature and I love a man who wants to take care of me!! enjoy my naughty mood.
Wat vind ik een afknapper
I hate impatience, Rudeness, problems, so if you want to know about me , take your time, fast things finish fast, please dont make me waste my time and specially dont ask or demand me for something for free!
Know me first you're not going to regret it!
Wat ik doe voor de webcam:
Werkuren voor SarahColliins
social media
dia

Amateurclips van SarahColliins
Know me
2:12
Aantal keer bekeken

33
KOPEN 500 credits
suck
1:34
Aantal keer bekeken

19
KOPEN 600 credits
SUCK MY TITS
0:41
Aantal keer bekeken

13
KOPEN 300 credits
SEXY DANCE
2:53
Aantal keer bekeken

11
KOPEN 600 credits
1
One of my biggest goals this year
Well, it's time to think a little further, they are goals, desires, I have a long way to go but I will do my best
Lees meer
2
Well, I like to shine, I like to highlight, I like how gold looks on my skin.
Lees meer
3
If I can dream it, I can achieve it.
Lees meer
PROFILE